The REAL Message
The REAL Message is a Hawaii-based non-profit organization that coordinates young people in a movement against the tobacco industry. REAL was formed in 2001 via Tobacco Settlement dollars from the state Department of Health and Tobacco Settlement Trust Advisory Board. REAL's mission is to expose Big Tobacco's targeted marketing towards youths.
The new brand platform was focused on the recruitment of new REAL members utilizing high-energy imagery, brass tacks statements, and facts on the tobacco industries' methods of hooking young people on smoking.
Our design execution was inspired by the Russian Constructivism art movement—the focus of which was to use art as a practice for social purposes.
Project Specs
Client The REAL Message HI
Project Type Brand Platform Creation, Brand Creative Execution (Website Design, Print Design)
Services Creative Direction, Graphic Design, Illustration, Offset Printing
Design Strategy
Bright colors and bold typography, both inspired by the early 1900s art of the Constructivist movement set the rebellious tone for the website and brand execution.
Bold Introduction
A collage-style graphic illustrated the story of REAL's mission. The graphic features bomber planes dropping cigarettes with a Honolulu skyline in the background. A fist crushing cigarettes is in the foreground serving as a symbol of unity and strength.
REAL Video
A commercial made by the members of REAL helped to quickly download the viewer on why they should join the movement.
Side Bar Features
The side bar was a space used to sign up for a membership kit, connect on social media, highlight featured members and artists, as well as provide Big Tobacco facts.
Print Design
A featured part of the brand execution was the brochure design, which was handed out at all REAL events. The trifold design showcased the bold design of the website and highlighted the benefits of joining the movement.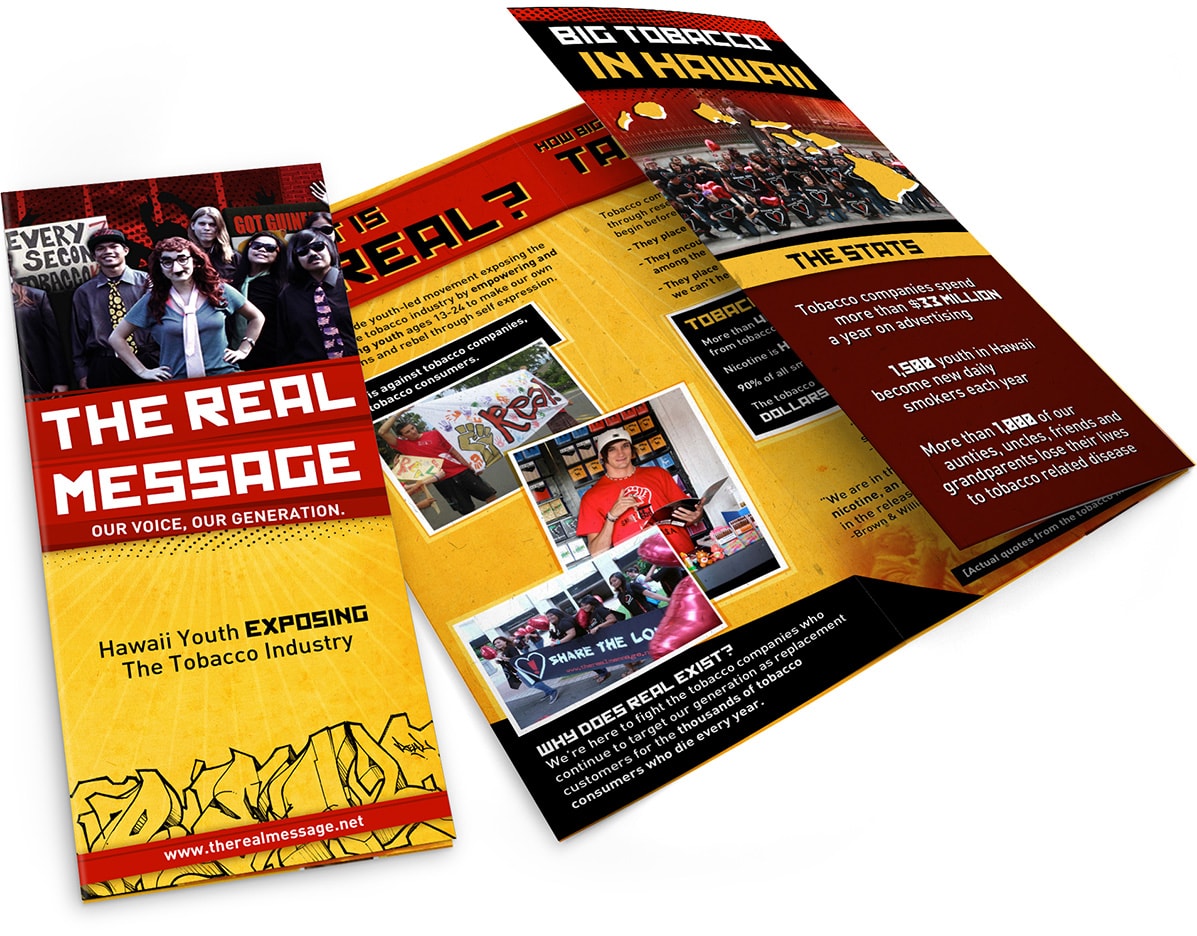 Poster and Sign up Mailer
Best of all, the brochure opened up to create a poster, complete with a built-in signup form. The form was also designed to be a self-mailer, with the address info on the other side and prepaid postage. The recruit simply needed to trim it off the poster, fold and tape it closed, and drop it in the mail.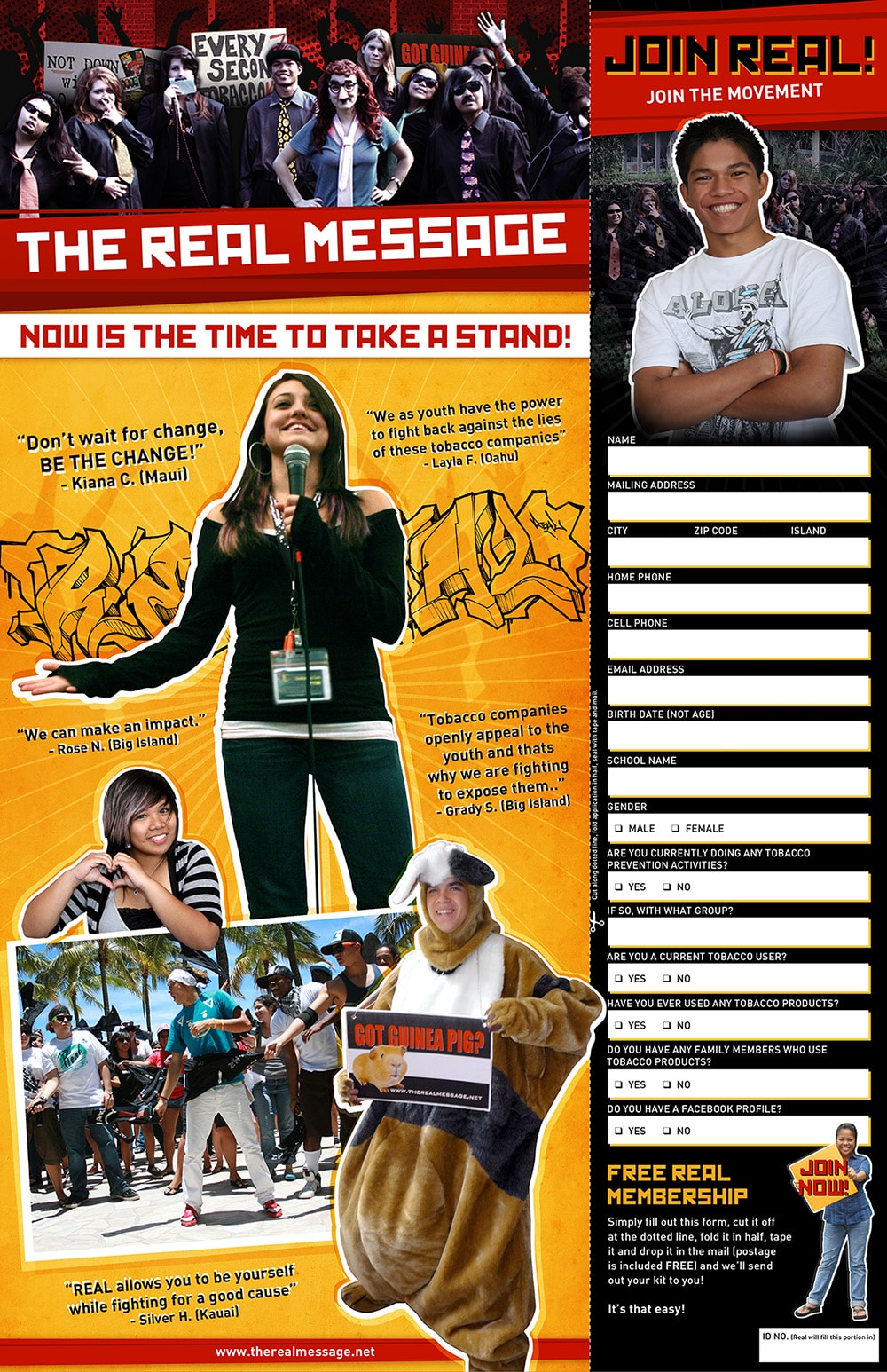 We love talking about brands.
Want to discuss yours?