Rislone
Rislone was first introduced to the public back in 1921 and over the years, their products have been used by the likes of the US Navy and several professional automotive race teams. 
As part of the "Your car is what it eats" campaign, the new website features an innovative "Rislone Regimen" interface that helps visitors select products that will help maintain or improve the performance and longevity of their vehicles. Illustrated car characters add a dash of personality and also serve as the stars of a national advertising campaign.
Project Specs
Project Type Website Design, UX Design
Services Art Direction, Graphic Design
View Rislone.com
Creative Inspiration
The website design was inspired by a series of national TV ads directed by the Alchemy Group featuring animated talking cars.
Website Stills
Home Page: Picking up where the commercials left off, the home page features the same cars from the commercials. Each car's "mouth" opens with a phrase speaking to the areas of maintenance, performance, and longevity, as the user hovers over top of them.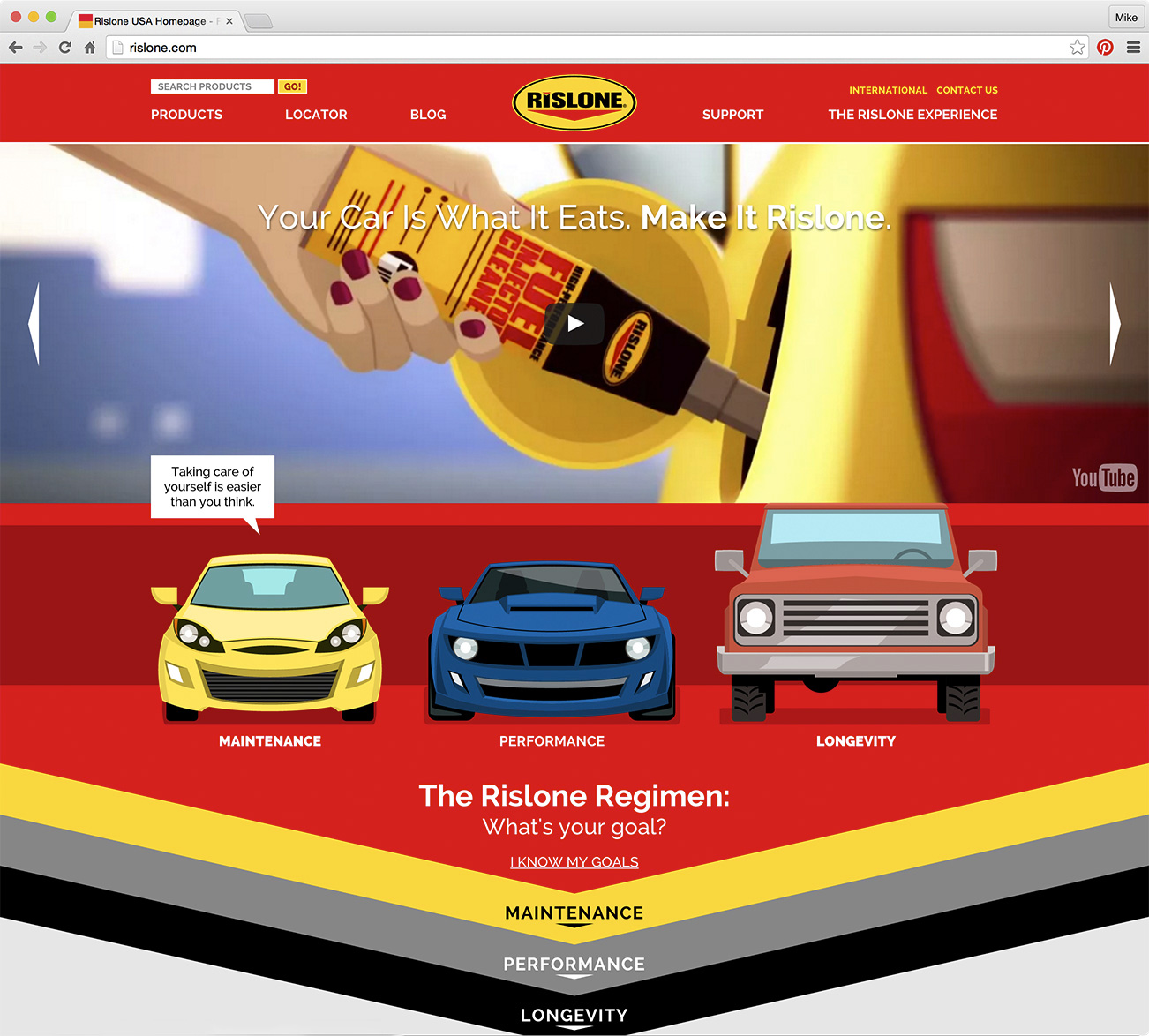 "Rislone Regimen" interface opens when the viewer clicks on one of the categories.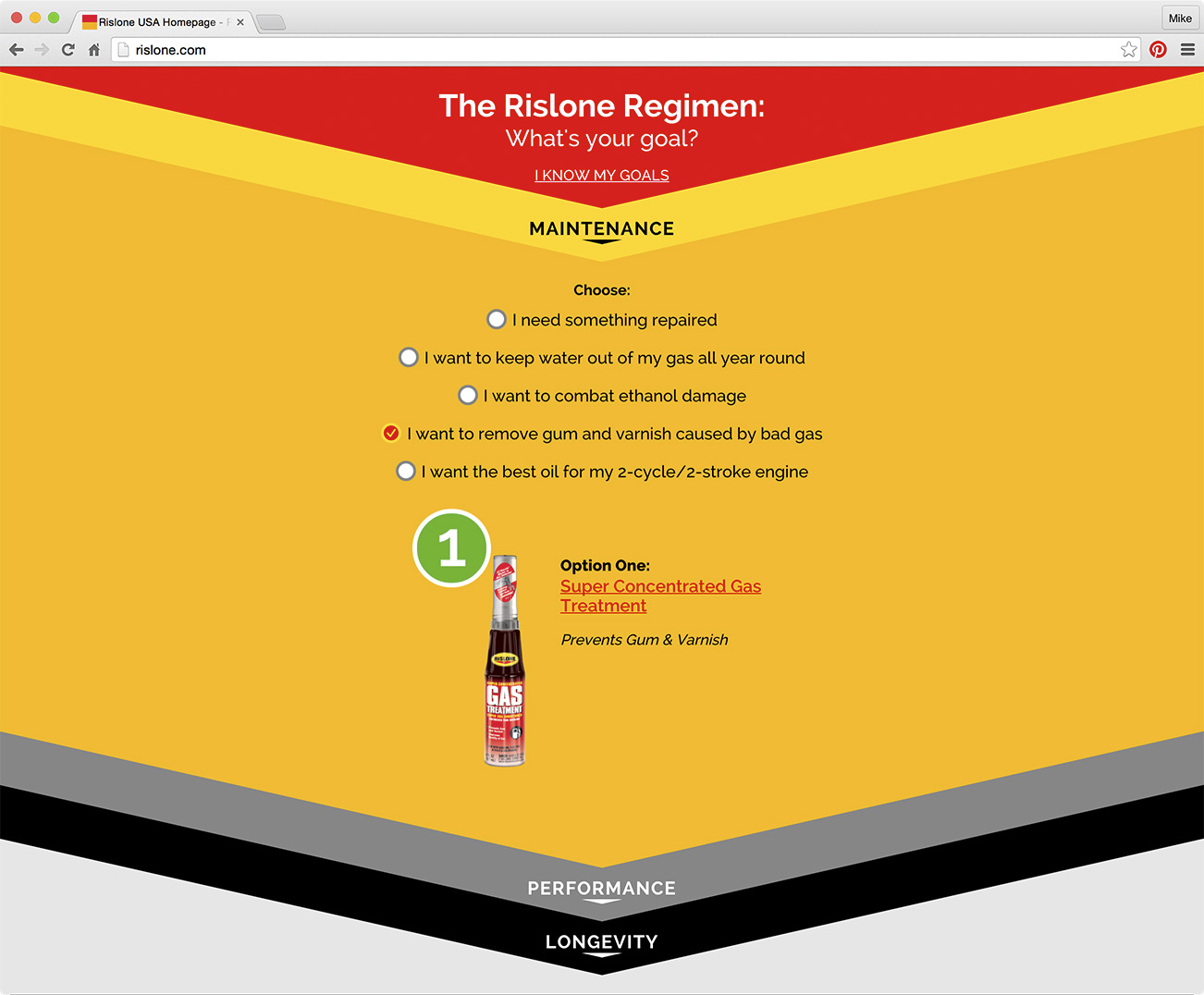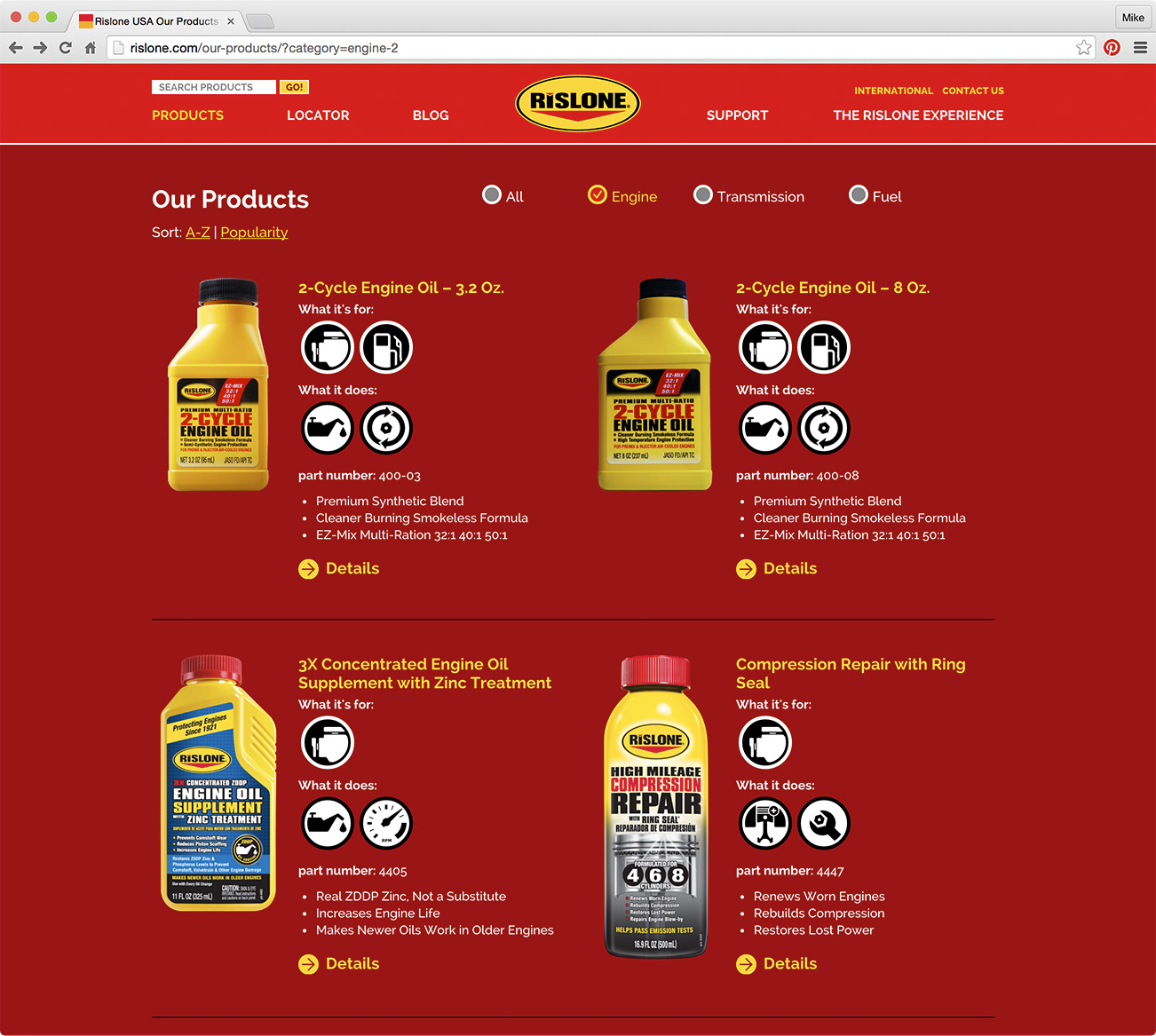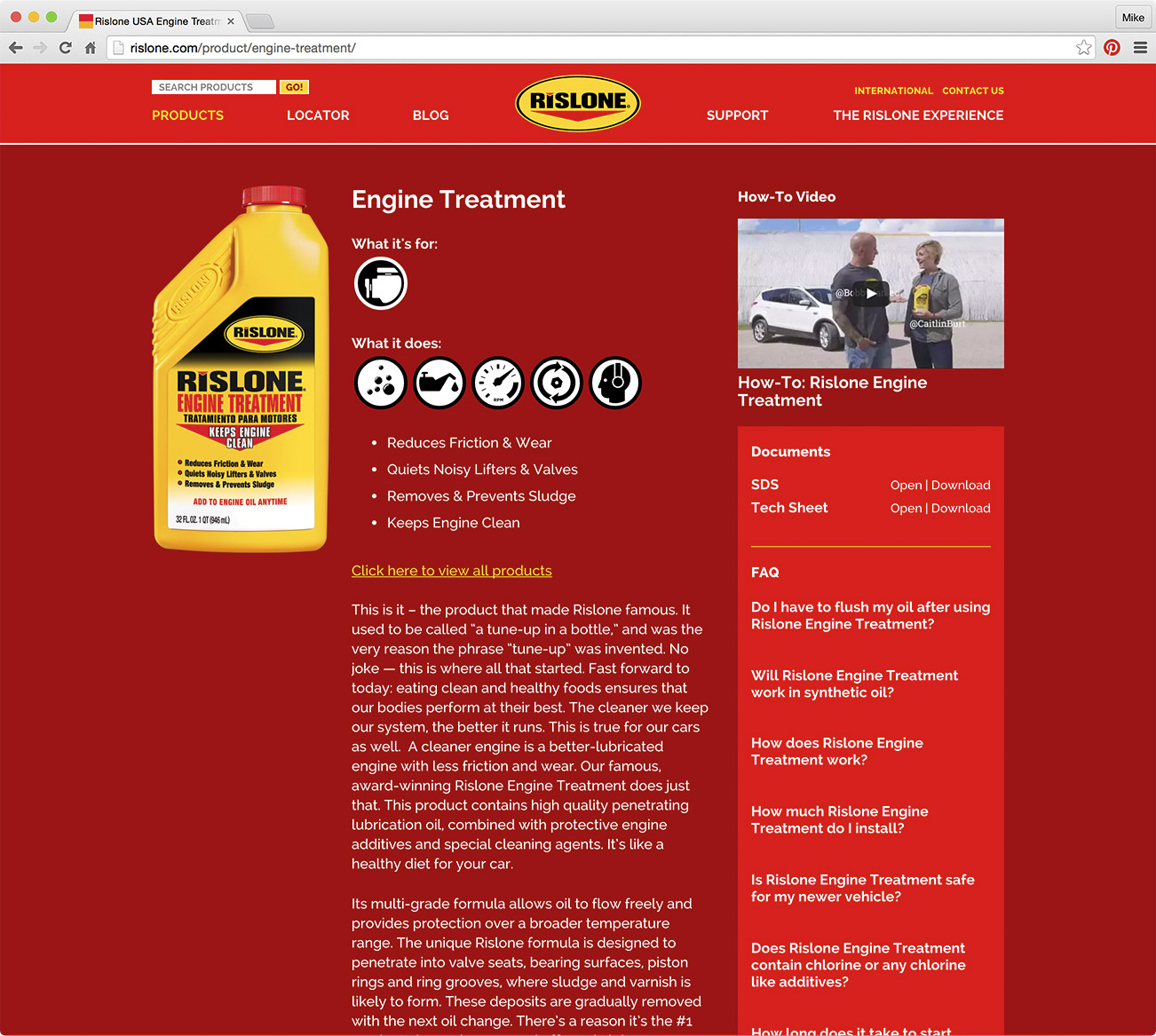 We love talking about brands.
Want to discuss yours?